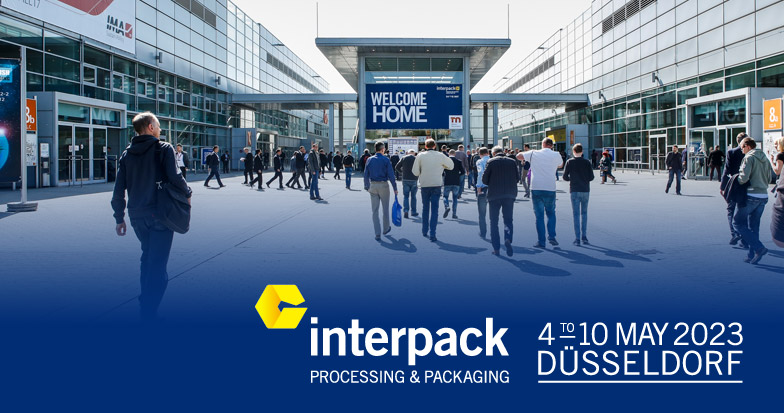 What is Interpack?
Interpack 2023 is the world's leading fair for the packaging industry and attracts more than 2,500 exhibitors from more than 60 countries. Interpack, founded in 1958 and held every three years, is one of the world's most major packaging trade shows, representing the complete industry chain.
The product range includes everything from the development and enhancement of packaging products and packaging materials of all types to quality assurance and consumer protection in packaging and distribution.
Exhibitors provide packaging and process technologies for food and beverage, confectionery and bakery products, medicines and cosmetics, non-food consumer goods, industrial items, and related services.
The Interpack 2023 fair offers a wide range of products and services for the packaging industry, including packaging materials, packaging machinery, and packaging services.
Interpack Information
Interpack 2023 is the international trade fair for packaging technology and packaging materials. The scope includes everything from the development and refinement of packaging products and materials of all kinds through packaging and distribution quality standards and consumer protection.
Interpack 2023 dates announced in the past months, Interpack 2023 fair, which all packaging brands are interested in, will start on the specified dates!
Interpack 2023 düsseldorf Field of Interest: Consumables, Packaging Technology, Cosmetic Packaging, Food Packaging, Packaging Materials, Packaging Materials, Logistics, Manufacturing Machines, Packaging Machines
Where is Interpack Dusseldorf?
Where is interpack dusseldorf 2023? Interpack Dusseldorf 2023 is a trade fair for the packaging industry that takes place every three years in Dusseldorf, Germany.
Interpack Düsseldorf 2023
The next edition of Interpack will be held from 4 to 10 May 2023 in Düsseldorf. This will be the first time that Interpack will take place in May. The show will be open from 10:00 to 18:00 each day.
As Ucsa packaging, the packaging with special protection for each product we produce attracts the attention of many companies.
Types of packaging produced: Chocolate and Confectionery Packaging, Chips and Cookie Packaging, Biscuit and Cake Packaging, Dry Food and Pasta Packaging, Powder Food Packaging and Beverage Packaging, Coffee Packaging, Tea Packaging, Frozen Food Packaging
As Ucsa Packaging, we will take part in the interpack 2023 fair, we will be at the fair on May 4-10, 2023 and we welcome everyone who is interested in the interpack fair to our stand, and we expect you to discover our new products.